An application module named 3nodesrepliv2.safe has been developed as an extension of the mirror module to simplify the installation. And the SafeKit web console helps in the deployment of this module on 3 servers.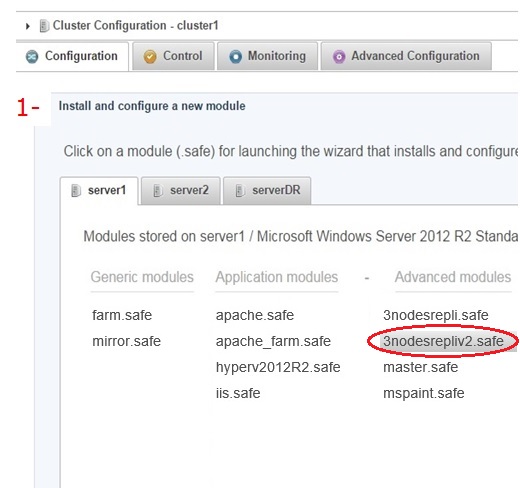 In the configuration wizard of 3nodesrepliv2.safe, the identity of the 3 servers are entered.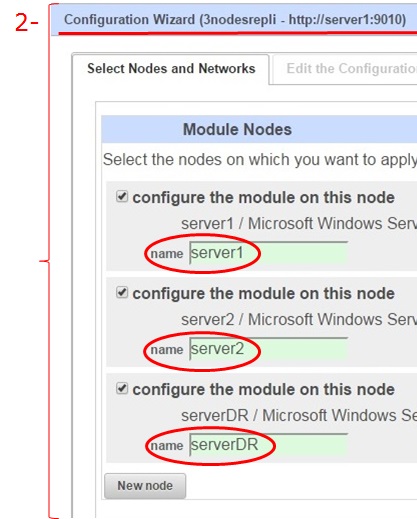 In the configuration, the path of the directory to replicate is set.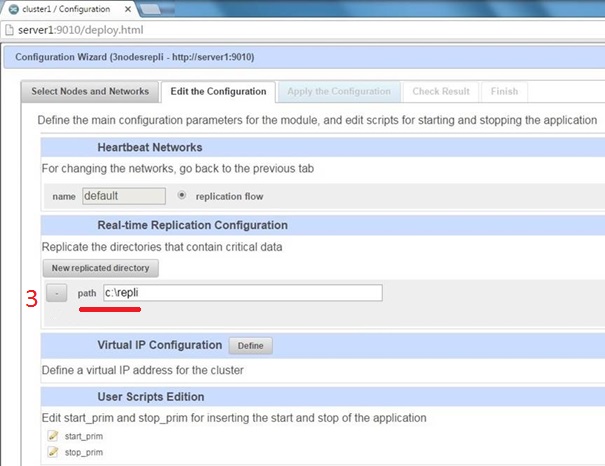 Among the 3 servers, the server in the disaster recovery site must be identified.

The first time, the server with the up-to-date data must be identified in order to synchronize data in the right way.

Finally, the system is high available
with automatic restart of the critical application thanks to the application module (named 3nodesrepli in the picture)
with a real-time replication of data on the third node thanks to the spare module (named 3nodesrepli_spare in the picture).