Video management, access control, building management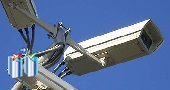 Life safety is directly associated with the proper execution of security software. That's why, they need redundancy and high availability. SafeKit is recognized as the simplest redundancy solution by our partners which has deployed it in:
Testimonial of Sebastien Temoin, Technical and Innovation Director, NOEMIS:
"SafeKit by Evidian is a professional solution making easy the redundancy of Milestone video management software. The solution is easy to deploy, easy to maintain and can be added on existing installation. We have assisted integrators to deploy the solution on many projects such as city surveillance, datacenters, stadiums and other critical infrastructures. SafeKit is a great product, and Evidian provides great support."