Samsung Video Surveillance (CCTV)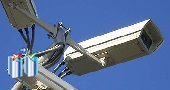 Tommy Park, CEO, WithNCompany, South Korea:
"WithNCompany is a reseller of Evidian SafeKit in South Korea. WithNCompany has deployed many SafeKit high availability solutions with the Samsung Video Surveillance Platform and with the SSM application (Samsung Security Manager). SafeKit is appreciated because the product is easy to install and very quickly deployed. The SSM application does not need to be modified to run in the high availability mode. The SSM application can be installed on the default C: drive and there is no need to configure a separate disk volume. SafeKit is able to make real-time replication of SSM folders inside the C: drive. Moreover, for cost saving, SafeKit can be installed on 2 Windows PCs instead of 2 servers."
The full use case here: in South Korea, WithNCompany deploys high availability of the Samsung Video Surveillance platform with SafeKit.
For 24×7 high availability of Samsung Security Manager download a free trial here.