Application clustering software for a software publisher – an OEM SafeKit use case

Simple and economical application clustering software for a software publisher
An increasing number of software publishers are integrating SafeKit as an OEM high availability option in their catalog. SafeKit is chosen because it is a simple and economical application clustering software. For a software publisher, the solution is very easy to integrate in its package. And a person without special skills will be able to deploy the application with the clustering option.
If you are a software publisher and if you search for an application clustering solution easy to embed with your own software, you can take advantage of our OEM offer. You will be able to bundle application clustering inside your software offer. And the SafeKit solution does not require to modify your application.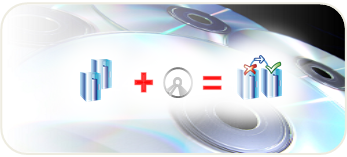 Application clustering with real-time replication, load balancing and failover
The SafeKit software offers two generic modules for application clustering: the mirror module and the farm module.
The mirror module implements real-time file replication and application failover. It is suited for applications with a database.
The farm module implements network load balancing and application failover. It is suited for applications with web services.
And if you need at the same time load balancing on web services and replication of database, you can deploy two mirror and farm modules: the SafeKit clustering software can implement load balancing, mirroring and failover.
FAQ on Evidian SafeKit
3 demonstrations [+]
Application high availability modules [+]
Cloud solutions [+]
Customers [+]
Best use cases [+]
Distinctive advantages [+]
More on the mirror cluster [+]
More on the farm cluster [+]
SafeKit Webinar [+]
Pricing - Free trial [+]