Videos of High Availability Solutions (HA solutions): Demonstrations, Tutorials, Training
Evidian SafeKit
Milestone XProtect Cluster
This video shows the configuration of a Milestone XProtect mirror module with synchronous real-time replication and failover.
After a failover, automatic restart and reconnection of a Recording Server is also demonstrated.
Set a heartbeat timeout
The heartbeat timeout determines how much time a secondary server waits when the primary server crashes before restarting an application. The default timeout value is 30 seconds and is set to 15 seconds in this videos. The Advanced Configuration tab of the cluster management console is demonstrated.
Add a ping checker
This tutorial shows how to add a ping checker to an external router in a high availability module. If the router cannot be accessed by a server, the module goes to the WAIT red state on this server, When the router is accessible, the module on the server is automatically restarted and goes to a green state. The Advanced Configuration tab of the cluster management console is demonstrated in this video.
High availability cluster between a laptop and a netbook
Understand in 5 minutes the simplicity of the SafeKit high availability solution and the resulting cost-savings with a demonstration of a Windows cluster implemented by a laptop and a netbook.
Hyper-V Replication and Automatic Failover of VM Checkpoints and Settings
This video shows replication of VM checkpoints and settings (another video shows the replication of full VMs).
Partners, the success with SafeKit
This platform agnostic solution is ideal for a partner reselling a critical application and who wants to provide a redundancy and high availability option easy to deploy to many customers.
With many references in many countries won by partners, SafeKit has proven to be the easiest solution to implement for redundancy and high availability of building management, video management, access control, SCADA software...
Building Management Software (BMS)
Video Management Software (VMS)
Electronic Access Control Software (EACS)
SCADA Software (Industry)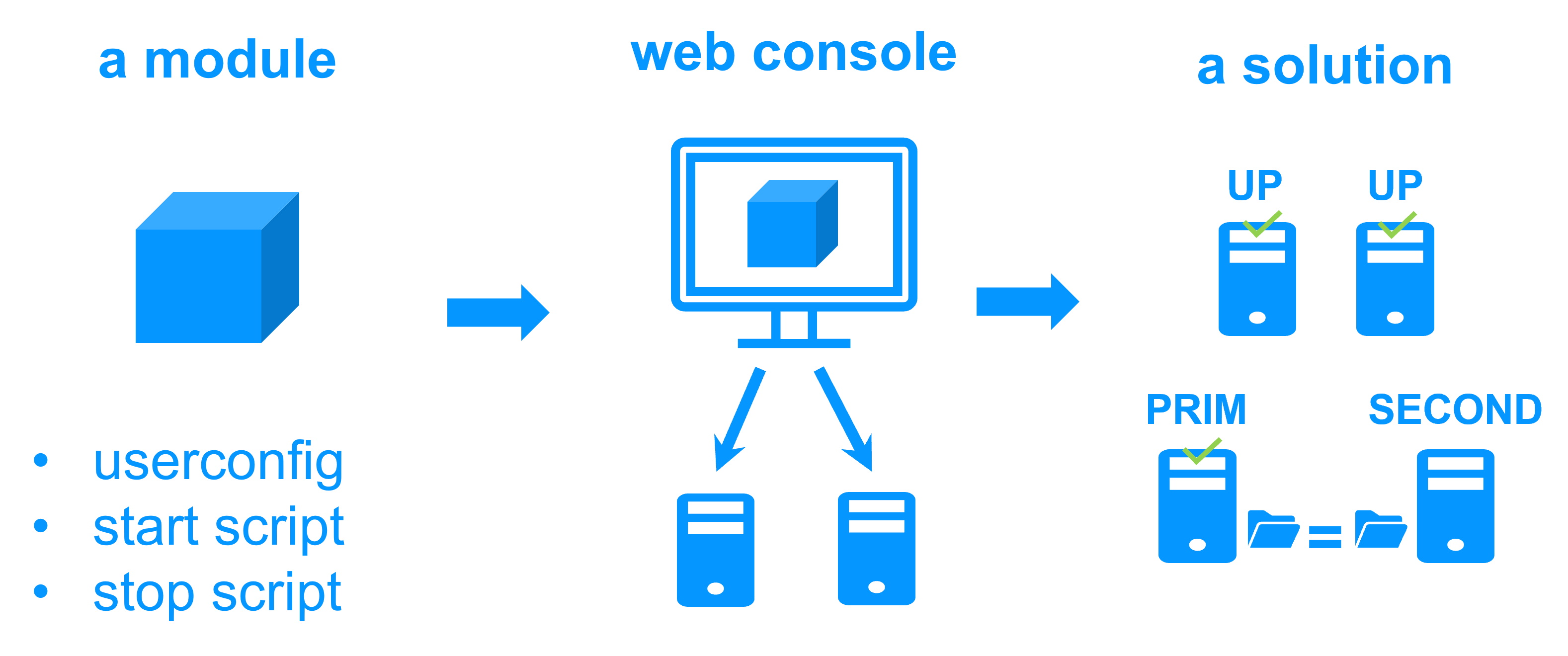 Advanced clustering architectures
Several modules can be deployed on the same cluster. Thus, advanced clustering architectures can be implemented: