Business continuity software simple to deploy in a distributed Enterprise – a SafeKit use case

Deploy with SafeKit a business continuity software without specific IT skills
Providing a business continuity solution in an Enterprise for multiple applications on Windows or Linux servers poses economical and organizational problems. SafeKit offers a simple and economical business continuity software for this case.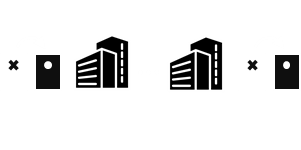 The SafeKit software: a simple solution for business continuity, disaster recovery, high availability and scalabililty
The SafeKit business continuity software offers two simple farm and mirror modules to protect your critical applications against failures. The deployment is made on standard servers without the need for IT skills to manage the solution. There is no need for shared disk, replicated SAN, load balancers, Entreprise editions of Operating Systems or databases.
The mirror module implements real-time file replication and automatic failover of database applications. As an example, you can watch this video on the Microsoft SQL Server 2012 cluster with replication and failover.
The farm module implements network load balancing and failover of web services. As an example, you can watch this video on Apache load balancing and failover.
The SafeKit business continuity software implements shared nothing clusters: servers can be put in remote computer rooms for disaster recovery.
Use cases of Enterprise using SafeKit for their business continuity are decribed here. You will see that deploying dozens of clusters is not complicated with SafeKit.