Business continuity software simple to deploy in a distributed enterprise
Evidian SafeKit
Business continuity in a distributed enterprise
Deploying dozens of clusters is not complicated with SafeKit.

How to deploy a business continuity software without specific IT skills?
Providing a business continuity solution in an Enterprise for multiple applications on Windows or Linux servers poses economical and organizational problems. SafeKit offers a simple and economical business continuity software for this case.
The SafeKit software: a simple solution for business continuity
SafeKt offers two simple farm and mirror modules to protect your critical applications against failures. The deployment is made on standard servers without the need for IT skills to manage the solution. There is no need for shared disk, replicated SAN, load balancers, Entreprise editions of Operating Systems or databases.
Partners, the success with SafeKit
This platform agnostic solution is ideal for a partner reselling a critical application and who wants to provide a redundancy and high availability option easy to deploy to many customers.
With many references in many countries won by partners, SafeKit has proven to be the easiest solution to implement for redundancy and high availability of building management, video management, access control, SCADA software...
Building Management Software (BMS)
Video Management Software (VMS)
Electronic Access Control Software (EACS)
SCADA Software (Industry)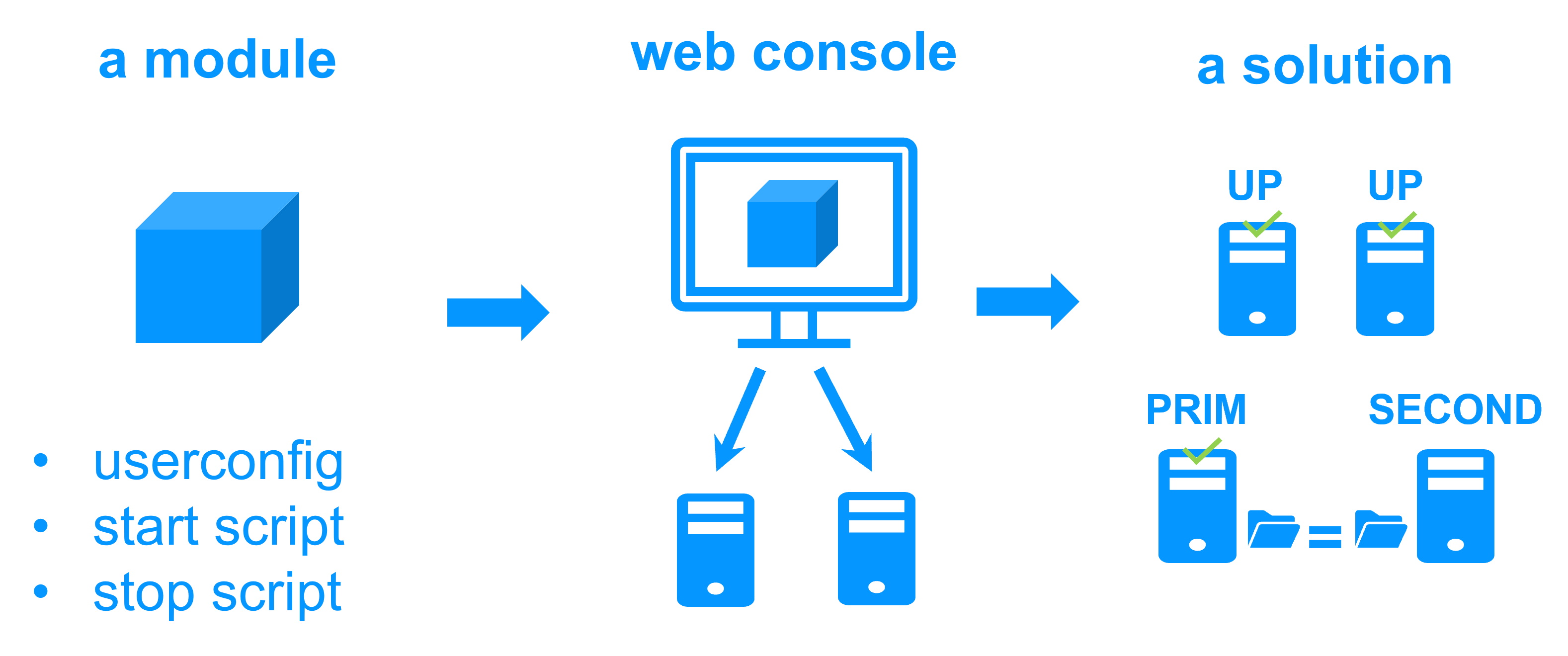 Advanced clustering architectures
Several modules can be deployed on the same cluster. Thus, advanced clustering architectures can be implemented: