One-month license key for testing the SafeKit high availability and load balancing cluster
Evidian SafeKit
Receive a free SafeKit one-month license key by e-mail for Windows or Linux
Click on the button "Get a free trial key >". Fill the form and then in step 2, check your e-mail address and press the "Confirm" button.
This license key gives access to all SafeKit features: network load balancing, real-time replication and failover. After, you can replace it with a permanent license key.
If you do not have downloaded the SafeKit software, you can access to a free download of the SafeKit clustering software here.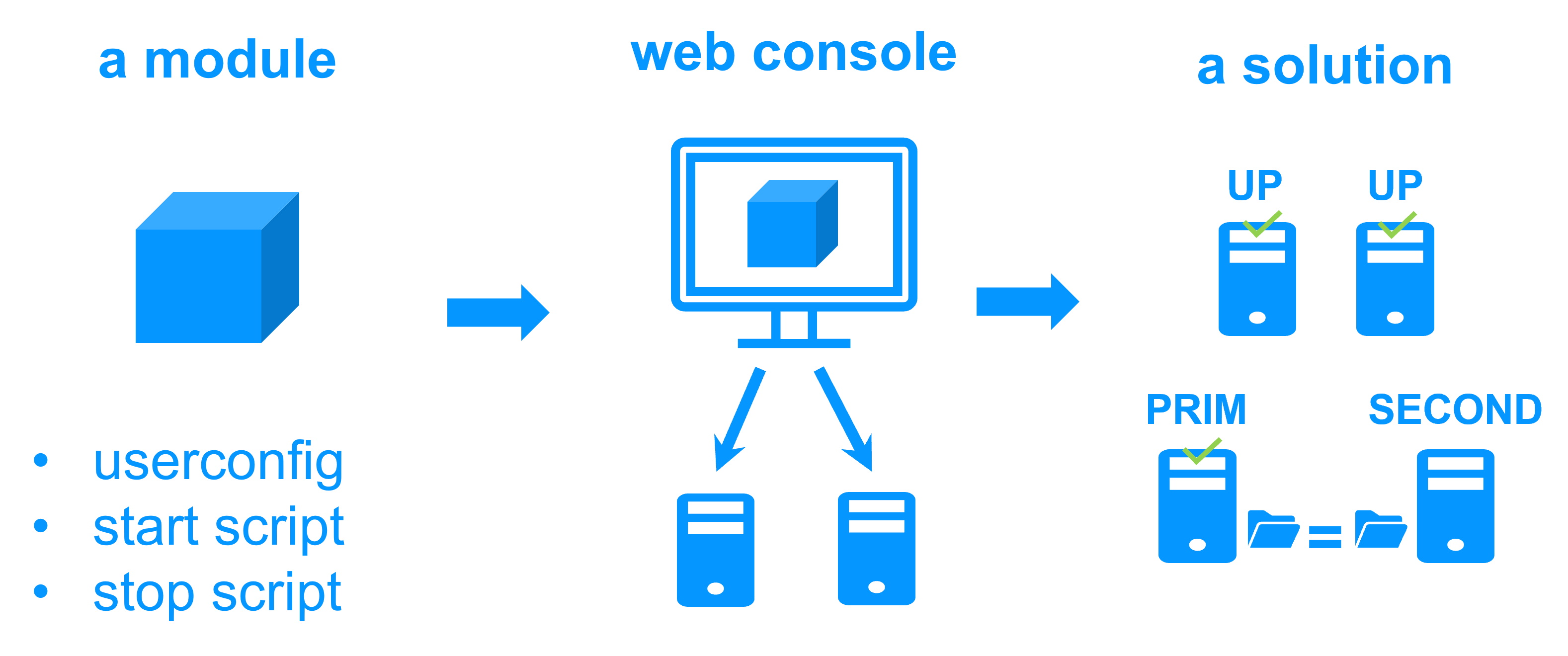 Advanced clustering architectures
Several modules can be deployed on the same cluster. Thus, advanced clustering architectures can be implemented: