Bank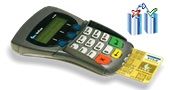 Software vendor Wellington IT deploys SafeKit high availability with its banking application for Credit Unions in Ireland and UK.
Over 25 SafeKit clusters are deployed on Linux with Oracle.
Peter Knight, Sales Manager says:
"Business continuity and disaster recovery are a major concern for our Locus banking application deployed in numerous Credit Unions around Ireland and the UK. We have found with SafeKit a simple and robust solution for high availability and synchronous replication between two servers with no data loss. With this software solution, we are not dependent on a specific and costly hardware clustering solution. It is a perfect tool to provide a software high availability option to an application of a software vendor."