High Availability Architectures and Best Practices
Evidian SafeKit
Overview
This article explores the different high availability architectures and the best practices by given the pros and cons of each architecture.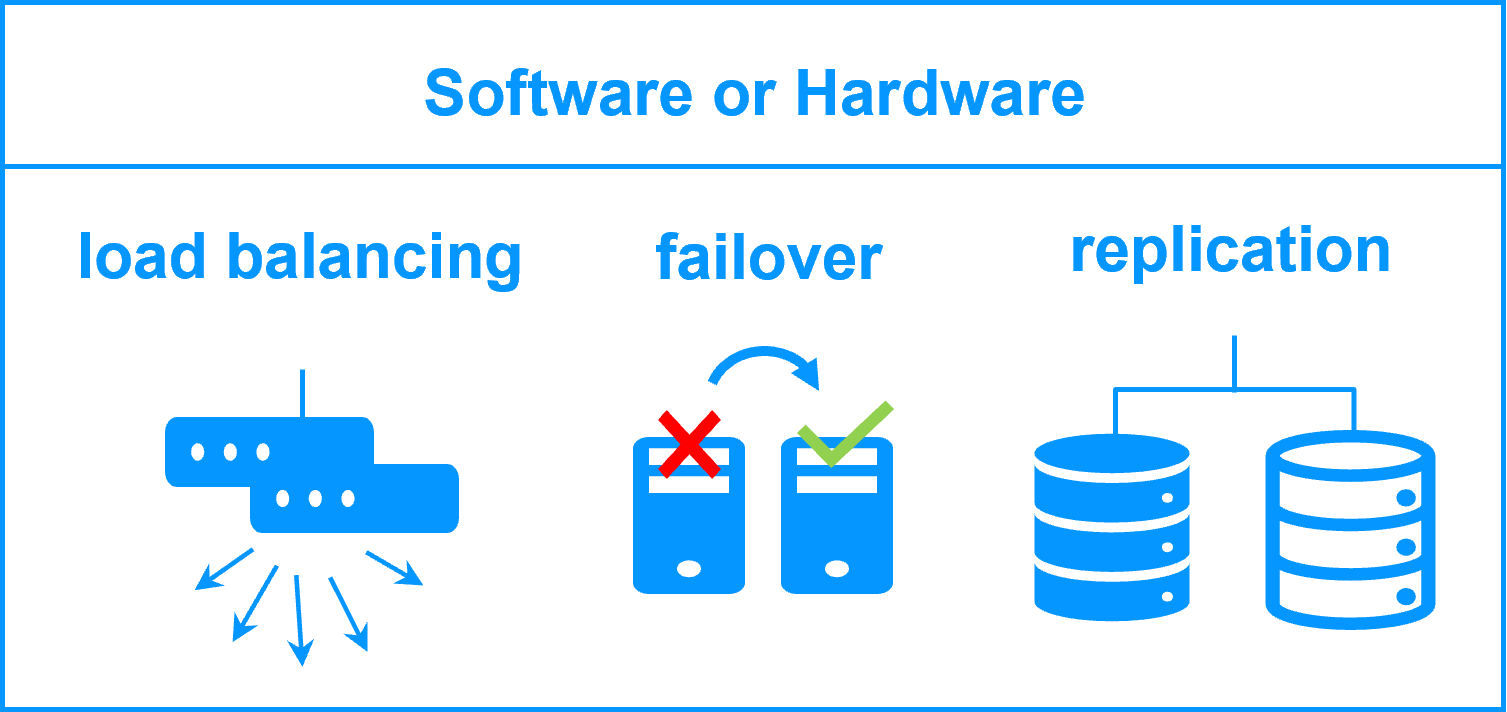 The following comparative tables explain in detail the SafeKit high availability architecture and its best practices (SafeKit is a software high availability product).
What are the high availability architectures?
There are two types of high availability architectures: those for backend applications such as databases and those for frontend applications such as web services.
High availability architectures for backend are based on 2 servers sharing or replicating data with an automatic application failover in the event of hardware of software failures.
High availability architectures for frontend are based on a farm of servers (2 servers or more). The load balancing is made by hardware or software and distributes the TCP sessions to the available servers in the farm.
Moreover, you have to choose between high availability at the application level or at the virtual machine level.
What are the best practices?
This article explores the best practices in high availability architectures by comparing:
A simple software cluster with the SafeKit package just installed on two servers

Complex hardware clustering with external storage or network load balancers

SafeKit is a shared-nothing cluster: easy to deploy even in remote sites

A shared disk cluster is complex to deploy

Application HA supports hardware failure and software failure with a quick recovery time (RTO around 1 mn or less).
Application HA requires to define restart scripts per application and folders to replicate (SafeKit application modules).

Full virtual machines HA supports only hardware failure with a VM reboot and a recovery time depending on the OS reboot.
No restart scripts to define with full virtual machines HA (SafeKit hyperv.safe or kvm.safe modules). Hypervisors are active/active with just multiple virtual machines.

Secondary server dedicated to the execution of the same application synchronized at the instruction level. Software exception on both servers at the same time. Smooth upgrade not possible

SafeKit implements real-time synchronous replication with no data loss in case of failure

With asynchronous replication, there is data loss on failure

SafeKit implements real-time byte-level file replication and is simply configured with application directories to replicate even in the system disk

Block-level disk replication is complex to configure and requires to put application data in a special disk

To avoid 2 masters, SafeKit proposes a simple split brain checker configured on a router

To avoid 2 masters, other clusters require a complex configuration with a third machine, a special quorum disk, a special interconnect

No dedicated proxy servers and no special network configuration are required in a SafeKit cluster for virtual IP addresses

Special network configuration is required in other clusters for virtual IP addresses. Note that SafeKit offers a health check adapted to load balancers
Partners, the success with SafeKit
This platform agnostic solution is ideal for a partner reselling a critical application and who wants to provide a redundancy and high availability option easy to deploy to many customers.
With many references in many countries won by partners, SafeKit has proven to be the easiest solution to implement for redundancy and high availability of building management, video management, access control, SCADA software...
Building Management Software (BMS)
Video Management Software (VMS)
Electronic Access Control Software (EACS)
SCADA Software (Industry)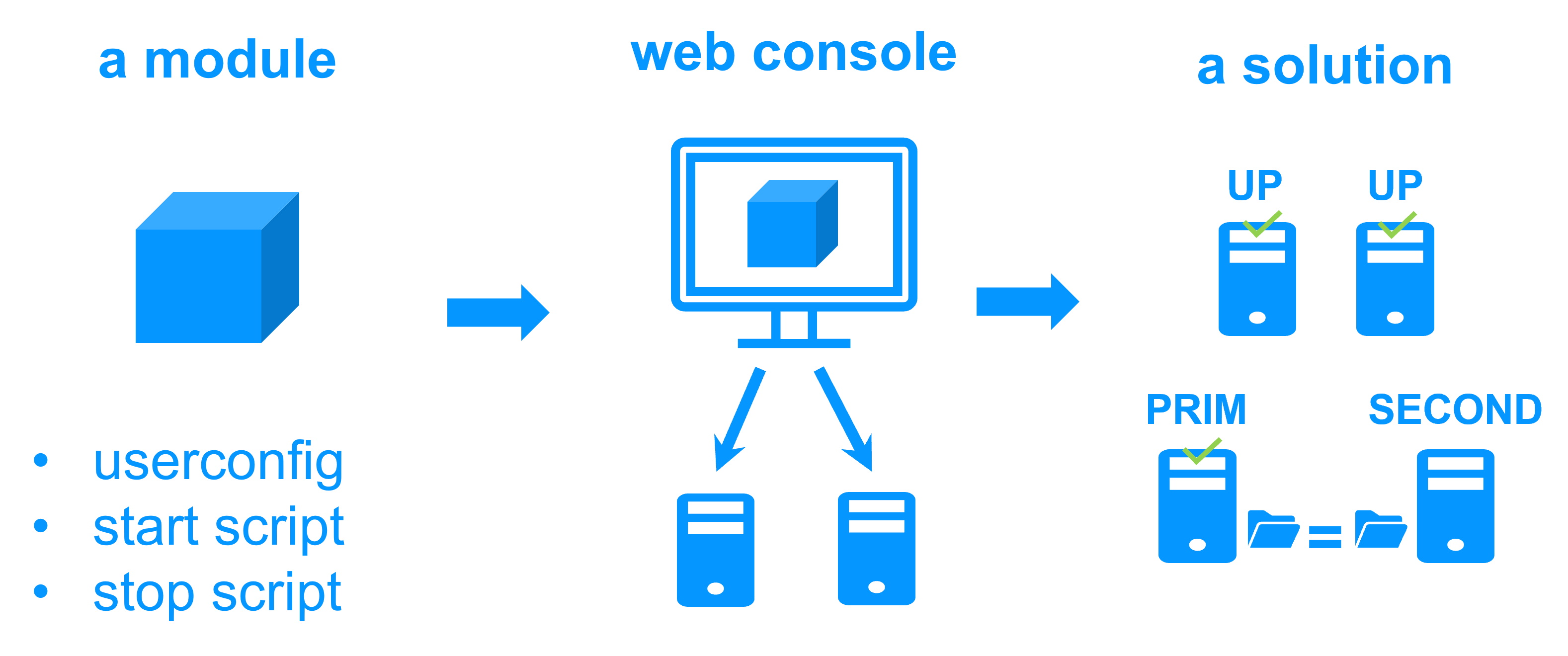 Advanced clustering architectures
Several modules can be deployed on the same cluster. Thus, advanced clustering architectures can be implemented: