Business continuity and disaster recovery software – a SafeKit use case between 2 remote sites

Business continuity and disaster recovery software to implement a simple high availability solution between two remote computer rooms
A data center selects the SafeKit high availability software because it implements at the same time business continuity and disaster recovery. There is no configuration difference when deploying a SafeKit HA cluster in the same computer room or in remote computer rooms. Complexity of remote computer rooms and disaster recovery management is integrated inside SafeKit and masked to users.
The following video shows how to implement business continuity and disaster recovery when starting from a hardware clustering solution and from the SafeKit clustering software.
Click here to watch the webinar "Business Continuity Plan and Disaster Recovery Plan BCP DRP with a simple software" (webinar pdf ppt).
Reasons to choose the SafeKit software for business continuity and disaster recovery
The 3 main reasons to choose the SafeKit business continuity and disaster recovery software in a data center are the following: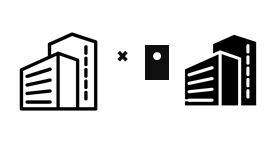 SafeKit is a hardware independent solution and it allows to reduce costs of hardware clustering dependent on a replicated SAN or on network load balancers,
SafeKit combines three clustering products in a single software:
(1) real-time replication with a mirror cluster,
(2) network load balancing with a farm cluster,
(3) automatic application failover in a mirror or farm cluster,
SafeKit allows to put easily servers in remote computer rooms connected by an extended LAN. Without a special cluster configuration. SafeKit combines business continuity and disaster recovery. In case of a transient network isolation (split brain), the SafeKit HA cluster returns to normal operation without data corruption and without the need for a third machine, a special quorum disk or a remote hardware reset.
Use cases of Enterprise using the SafeKit software for their business continuity and disaster recovery are decribed here. You will see that 20 SafeKit clusters are deployed between two remote computer rooms in the transport use case for the supervision of metro lines.