Business continuity and disaster recovery software between 2 remote sites
Evidian SafeKit
Reasons to choose the SafeKit software for business continuity and disaster recovery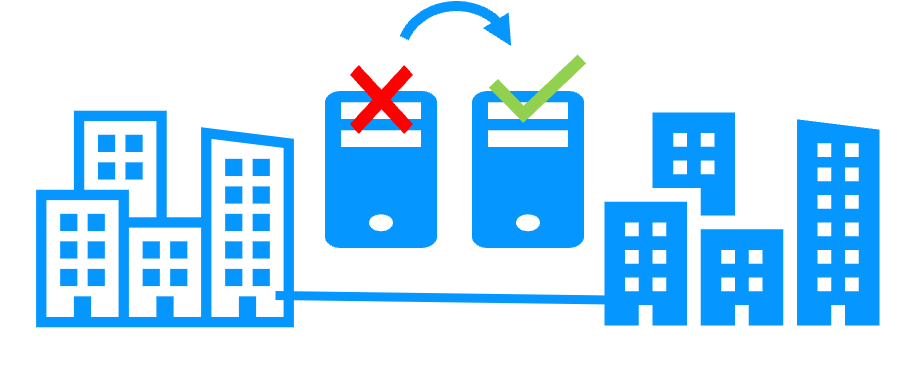 There is no configuration difference when deploying a SafeKit cluster in the same computer room or in remote computer rooms.
How to implement a simple high availability solution between two remote computer rooms?
SafeKit mirror and farm modules can be put easily on servers in remote computer rooms. Without a special cluster configuration. SafeKit combines business continuity and disaster recovery. SafeKit manages split brain in case of network isolation without the need for a third server or a special quorum disk.
SafeKit vs hardware clustering
Partners, the success with SafeKit
This platform agnostic solution is ideal for a partner reselling a critical application and who wants to provide a redundancy and high availability option easy to deploy to many customers.
With many references in many countries won by partners, SafeKit has proven to be the easiest solution to implement for redundancy and high availability of building management, video management, access control, SCADA software...
Building Management Software (BMS)
Video Management Software (VMS)
Electronic Access Control Software (EACS)
SCADA Software (Industry)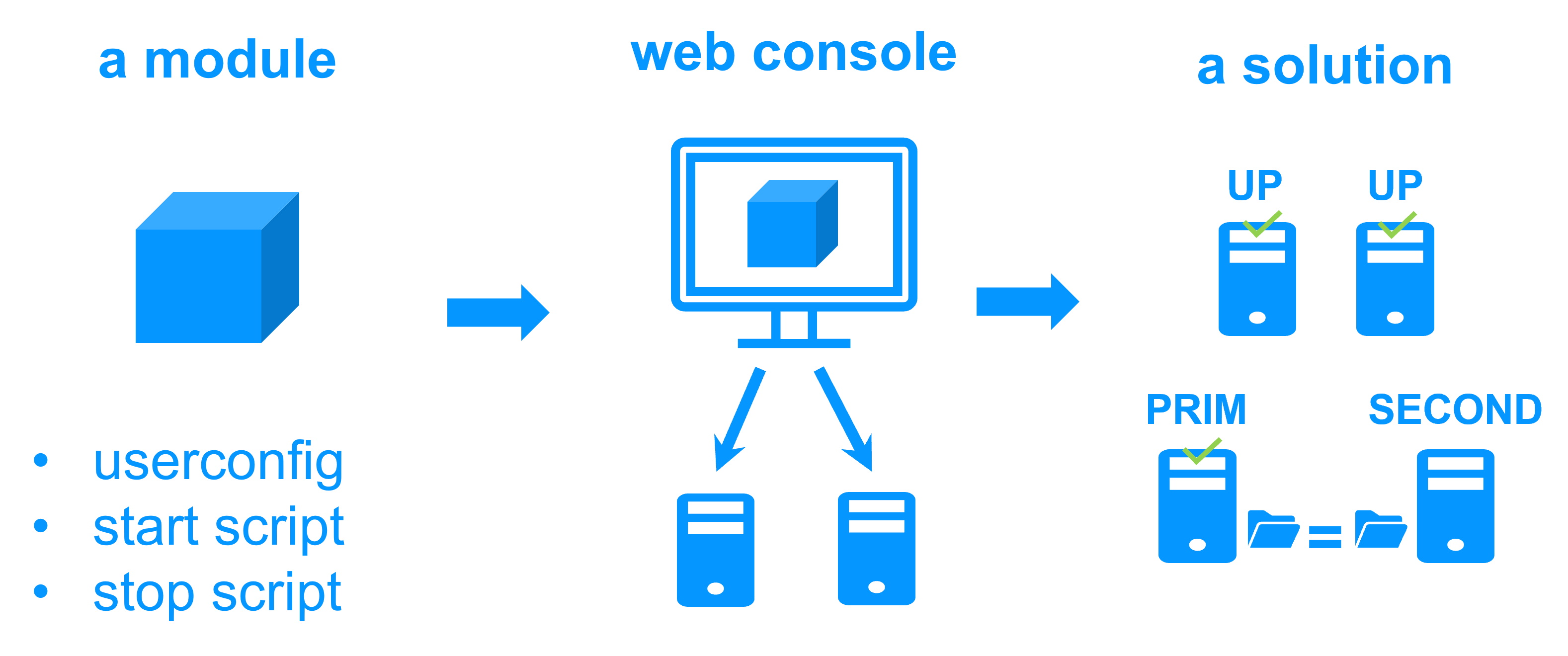 Advanced clustering architectures
Several modules can be deployed on the same cluster. Thus, advanced clustering architectures can be implemented: