Oracle Enterprise Single Sign-On (Passlogix) Replacement
Evidian offers a simple and cost-effective program that enables the migration from Oracle Enterprise Single Sign-On (Passlogix)
Why a migration from Oracle ESSO to Evidian Enterprise SSO?
End of Life of Oracle ESSO
With the migration of Windows PC and Servers, introduction of macOS PCs and Mobile with iOS and Android, many companies are facing obsolescence of their Oracle Enterprise SSO (ESSO) formerly Passlogix and are obliged to replace their password manager solution.
Evidian Enterprise SSO is the perfect solution to replace Oracle ESSO. Evidian is able to automate the migration of Oracle ESSO for customers moving to new Windows infrastructure needing support of Chromium and new version of browser while continuing to deliver IT Services based on Oracle E-business, Unix, SAP, IBM Mainframe using Java, HLLAPI, Putty, Green screen emulators (5250 and 3270).
Choose Evidian a leader in Enterprise SSO
The migration to Evidian, a leader on the Enterprise Single Sign-On market, ensures business continuity at all times for your user's authentication, password management and single sign-on needs.
Evidian Enterprise SSO is successful engaged in replacement of obsolete incumbent solutions without modifying  company's application and infrastructure protecting your IT investments. Evidian has been successfully deployed in multiple Fortune 500 companies. Today over 5 Million workers around the globe enjoy a single sign-on experience. It is their satisfaction and feedback with our skill and support that makes Evidian a strong and reliable vendor in the authentication and security marketplace.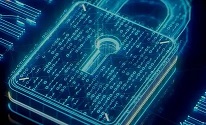 Evidian Enterprise SSO provides single sign-on to all users, businesses and organizations.
Free your users from remembering and typing passwords and drive your security policy by automating password management.
Benefits of Oracle ESSO Migration to Evidian Enterprise SSO
Automatic transfer of the SSO data from Oracle ESSO to Evidian Enterprise SSO
Evidian Enterprise SSO automatically re-directs SSO data (Id and Password) from Oracle ESSO (Passlogix) and stores them into its own data repository. This migration is totally transparent for your end-users.
Business continuity
Both products having similar look and feel, workers are never impacted in their daily activity. The transition towards the market leader Evidian is carried out thanks to a simple software add-on. This program is simple to use and reliable; it has been tested on several projects around the globe.
Evidian is your partner for a future-proof solution
For peace of mind, protect assets, invest in the future with Evidian, a leader on the IAM cyber security market.
Evidian has a strategic focus on access management with core competencies in single sign-on, strong authentication, web access management, identity federation, governance of identities and administration of access and Identity as a service (IDaaS).
Use the existing infrastructure
Evidian Enteprise SSO leverages the existing infrastructure, therefore Companies migrating from Oracle ESSO (Passlogix) do not require an additional infrastructure. The migration project is simple, straightforward with limited professional services involved. While the user is migrating from Oracle ESSO to Evidian SSO, the single sign-on will keep on running seamlessly.
Additional features
Evidian Enterprise SSO also extends and brings additional features most of which are unique in the market such as: complete support of applications SAP, Windows, Edge Chromium, iOS and Android devices, mobility support, account delegation, four eyes authentication, password vault, complete reporting tool, monitoring tool…
Open solution
Evidian SSO offers the possibility to automatically provision SSO data (application, accounts, Id and Password) from your own Identity Management solution using its user provisioning feature and the API or Web Service exposed and documented by Evidian Enterprise SSO.
Why over 5 million employees are using Evidian Enterprise SSO today?
Reinforce access to applications
A user enters only one password or even none with Evidian Authentication Manager and a strong authentication method. Evidian SSO can change transparently hardened passwords for each application. It allows the management of enterprise access policies (which user can access to which application) and centrally audit the user access.
Reduce up to 30% helpdesk calls
There are no more calls to the call desk to reset passwords because users no longer manage application passwords. Moreover, a Self-Service Password request (SSPR) function allows users who have forgotten their single password, or their access card, to unlock their accesses - even offline without the helpdesk.
Never reveal passwords
Users can share the same generic accounts securely, or delegate their access to each other while being away. Users don't need to reveal their passwords and are audited by name. Thanks to a web portal, a user who is already on leave can remotely delegate all or part of his accounts, via a simple web page and fully comply with the security policy.
Satisfy regulatory constraints
By creating an obligatory passage point between a user and his applications, an organization can effectively control the accesses. Moreover, a log of these accesses and administration operations is kept centrally, which facilitates audit. Evidian SSO facilitates compliance with confidentiality, integrity and availability requirements.
Typical use of SSO by over 5 million employees
Employees use a passwordless strong authentication method. After that, application passwords are automatically entered, on behalf of the employee, during application login prompts. This works either with web based, desktop as well as legacy applications without modifying them. Evidian gives an access to the applications to which the employee is entitled. And it transparently modifies and manages strong passwords for each application. An access log is centralized to facilitate audits, to know which employee uses which application and to meet regulatory constraints.
One PC - used by several users
Branch employees, sales staff in outlets, workers in manufacturing industry and others share a same PC in their Enterprise. They use a shared account with autologon to access the Windows session without password to save time. However, knowing who authenticated to the PC and at what time cannot be audited. Evidian with its multi-user desktop solves this problem with a fast user switching in a few seconds and a strong authentication method like a RFID badge to unlock the shared session.
One user – using multiple PCs successively
The day-to-day tasks of some employees may require them to move around within a site, such as doctors in a hospital, production managers at an industrial site, store vendors, and others. On each PC, they must log in to access their session and log out. As it takes time, an alternative solution must be found. Evidian offers a simple solution with a roaming session avoiding multiple login.
One user – using multiple PCs at once
Some employees need multiple PCs and monitors in order to work. These may include trading room workers, control room operators in industry, in transport, in video surveillance and others. It is unrealistic to ask these employees a multiple login to all PCs. Evidian offers a solution with a single login to multiple computers at once.
Are you looking for another solution?
Evidian offers many other solutions that will certainly meet your needs. Do not hesitate to contact us.
Passwordless, contactless, handsfree authentication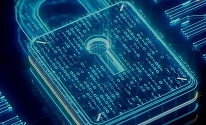 Evidian Authentication Manager replaces passwords by strong authentication methods.
Cover all authentication scenarios, whether a user accesses one or several PCs, or several users share one PC.
The three architectures of Single Sign-On
Enterprise directory (best architecture)
This is the architecture of Evidian Enterprise SSO. SSO information is simply stored, in encrypted form, in the directory that already equips most companies, guaranteeing a high level of confidentiality with non-reversible AES256 encryption. For example: the Microsoft Active Directory where users are declared and through which they access their Windows session; or its Microsoft AD-LDS application instance in which application data associated with users declared in the Active Directory. There is therefore no server or appliance to install. Your workstations are already configured to access the information, since they already access the directory.
SSO server
The information is stored on a server, for instance a Windows or Unix server, that is generally dedicated to this task. The client on the PC queries the server whenever necessary. This server is often duplicated for high availability, although cache mechanisms on the PC can compensate for temporary unavailability. Therefore, start-up costs must be taken into account: servers (but you can dedicate an existing server) and software installation. In a distributed architecture, the number of these servers may be high.
SSO appliance
It is just a variation of the SSO server solution: software and hardware are packaged together. Software-deployment costs are thus reduced. On the other hand, it is not possible to install the software on an existing server, which may increase the deployment costs. Finally, it is often impossible to add memory and disk on an appliance, unlike a server.