80% of all organizations
experience at least
one compromised account threat per month
3 companies out of 4
let their employees use their own device
to access business applications
70% of SSO transactions
emanate from on-prem apps as of today,
while modern federation protocols are expected
to account for 60% by 2022
SSO & Identity Federation
A modern IT landscape relies more and more on Cloud apps. However on-prem apps largely  prevail. Evidian Web Access Manager (WAM) enables you to transparently address access challenges for both environments.
While security remains your main concern, users expect a totally frictionless experience in their corporate digital journey, indifferently using corporate assets, their own devices from inside the entreprise realm or directly from the internet.
Evidian WAM is also available as a service in our IDaaS solution.
SSO for all web resources (Legacy, Modern, Mobile; APIs...)

Leverage modern Federation protocols

Embedded access gateway/portal

Adaptive multi-factor authentication

Granular access policies

Dynamic & Configurable dashboards for Audit and compliance
Security and user convenience
Protect and enable employees, contractors, partners and customers with Evidian WAM.
Tackle all access challenges - Enhance user experience
Leverage Identity Management - Increase agility & business value
Improve your budget - Comply with regulations
Customer Identity Access Management
with Evidian Suite
Develop business while building trust and increasing your knowledge of the customers
Let your customers register with their social identity in a 

frictionless manner 

Seamlessly add CIAM features to your existing web site with our integration kit
Secure critical user actions with second factor step-up authentication thanks to Evidian Authenticator for mobile app
Comply with regulations to respect consumer privacy and control of their personal data
Know your customer: gather profile data synchronously or asynchronously
Enrich your analytics with our Google Analytics connector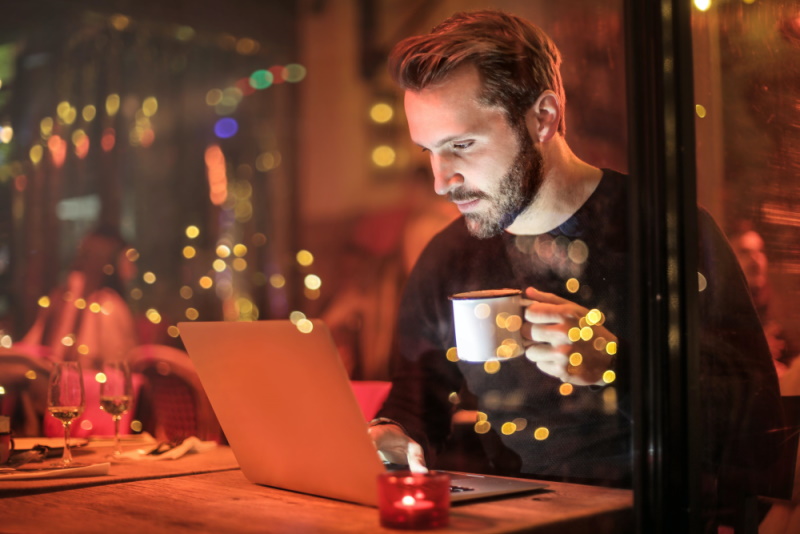 Cloud Identity Security
Cloud Identity Security by Evidian is our offer to align your Identity and Access Management with your Cloud strategy. It allows to automatically provision (and de-provision) user accounts to Cloud providers, as well as creating and managing service accounts without any impact on your Cloud applications. It also permits to leverage your identity repository: on-prem AD, Azure AD or any other directory. By default the Principle of Least Privilege is applied and a set of predefined roles is proposed for immediate take-off. Accesses are protected across all your IT, Cloud, SaaS, on-prem with transparent SSO and strong multi-factor Authentication methods.
Adopt Identity Governance and Administration for your SaaS and cloud environments from a single point of administration
Granularly control who accesses any of your Cloud assets from one central point
Embrace multi-cloud and hybrid-cloud capabilities without multiplying your identity repositories and policies
Invite your partners to securely access your cloud ecosystem with full control and traceability
Always ensure your organization changes are reflected in your Cloud strategy
Prevent identity sprawl for your users
Get rid of weak passwords with Second Factor and Multi-Factor authentication
Let your users autonomously manage their strong authentication means
Web resources protection, the right way
Your resources deserve the best protection. Nowadays, a company's IT assets tend to be mainly web accessible, yet there is a variety of such services: modern web applications, REST APIs, legacy web resources, mobile apps...
And that is to be combined with other parameters: do we speak about homebrew applications? hosted on-premises or in the cloud? SaaS applications? Accessed from a PC, a tablet, an iPhone or a Chromebook?... Evidian Web Access Manager is a versatile solution that helps you answer these challenges... and more!
Identity federation - API protection - Next generation authentication - Single Sign-on
Customer IAM Connect Toolkit - Web portal - Embbeded security - Logging and Audits
Detecting and blocking dangerous behaviors
Analytics for Evidian WAM
Analytics reinforces the Evidian Web Access Manager offer by collecting the audit trails generated by the Evidian WAM product. It sorts and enriches them in order to generate a synthetic representation while respecting the compliance requirements, business security policies and risk management objectives of the business.
Its ergonomic and dynamic web interface provides you with dashboards (Application Accesses, Audit Activity, Password changes, User Authentication Activity...) that allow you to view and  analyze events relating to the activity of your users. Thanks to Analytics for WAM, you will be able to determine trends, investigate the origin of a problem, assess a level of risk or even meet a regulatory requirement.
Some examples of dashboards:
Application Access : displays information regarding application accesses in WAM (User name, Service, Date, Successful / Unsuccessful accesses...).
Password changes : displays information regarding password changes events occurred in WAM (Requester of the password change, Name of the user for whom the password is changed...).

Evidian Access Management certified by McAfee
Trustway for data protection and Evidian for access management are compatible with the McAfee Cloud access security broker CASB. The combined offer ensures greater control to customers for their data encryption and Identity and Access Management needs across their multi-cloud environment.

Unified cloud identity and access management solution for ultimate security
Acting as a single identity provider and management system for all platforms, cloud and on-premise, this new solution, based on Evidian software, enables organizations to keep control of all identities that need access to their business systems, providing them with ultimate security.
Certification and Compliance