Who are the leaders of IAM cybersecurity solutions in US public sector?
Evidian leader in the ISG Identity and Access Management quadrant
Evidian leader among 70 IAM vendors assessed, 21 qualified, 7 leaders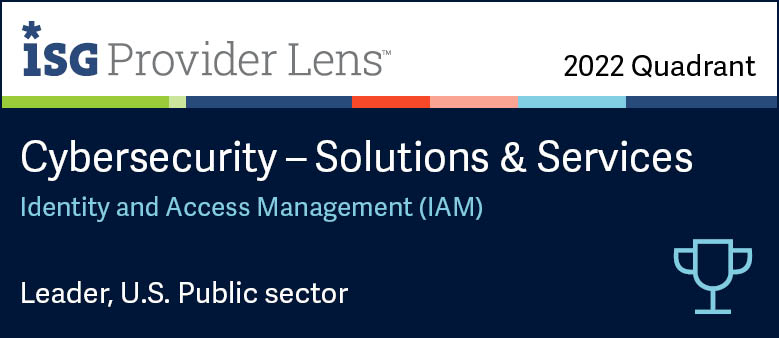 IAM cybersecurity solutions must identify, authenticate, and authorize users, while denying unauthorized users.
ISG, a leading advisory firm, has supplied a research report on the US public sector market, comparing 70 providers of IAM cybersecurity solutions and services, their strengths, challenges and competitive differentiators.
In the US public sector IAM cybersecurity quadrant, from the 70 companies assessed for this study, 21 have qualified for this quadrant, with 7 being identified as leaders.
Download the ISG report
A member of our team will be in touch with you shortly