Innovation
Innovation at the heart of our solutions
Our research laboratories across several sites in France design and develop modern products and the solutions of the future for cloud-based business-oriented access governance. With a long history of innovation since its creation, Evidian plays an active part in international collaborative R&D projects, both as an initiator and coordinator for these projects.
Fourty European partners form an innovative force with Evidian to create future products to offer our customers. Feel free to contact us if your organisation wishes to contribute to breaking new ground in identity and access management technologies, architectures, environments or in adjacent domains.
PREDYKOT (2011-2014)
Evidian has initiated PREDYKOT and is the coordinator of the project. PREDYKOT is dedicated to security intelligence. The project provides an innovative, modular and consistent suite to ensure that a security policy remains efficient whatever changes occur to it: administrative, contextual etc. Evidian is delivering several modules for identity and access intelligence. This includes a complete authorization chain, a smart node providing information about users' activity, reasoning engines on users' activity and on administrative changes, and a steering portal for security officers. Get more information on PREDYKOT
Secure Virtual Cloud (2012-2015)
The objective of Secure Virtual Cloud is to develop, standardize and industrialize a common foundation for a secure cloud. The Secure Virtual Cloud project focuses on the development and integration of a cloud-oriented secure middleware infrastructure. The project targets as primary objectives on-demand services, on-demand resources, interoperability and data security. Evidian delivers identity and access management mechanisms for data security, crossing the border between security policy management and data leak monitoring.
ComVantage (2011-2014)
This large-scale integration project (IP) is part of the European Commission FP7 program and envisions an inter-organisational collaboration space that transforms the current organisation-centric approach to manufacturing into a product-centric approach. The good practices of web 2.0 allow information to be shared, managed and monitored throughout the product life cycle, in a decentralised way. The ComVantage virtual factory framework will provide secure access control based on dynamic workflows and flexible role assignments. It will allow time-based decentralised access management, with ad hoc collaboration between experts located on different geographical sites. ComVantage will focus on mobile applications to support changing working situations, efficient communications and technologies allowing rich interactions. Secure and intuitive mobile applications will help users with rapid decision-making and problem-solving. Information from a range of sources within organisations will be provided and maintained by Linked Data technologies. Evidian provides the ComVantage access management chain,  compatible with Linked Data. Get more information on ComVantage
Role-ID (2009-2012)
The Role-ID project built an organization-oriented identity extension of role-based access control, delivering a role-centered vision. Evidian delivered a federated provisioning infrastructure, based on the SPML and SAML standards and relying on approval workflows. Get more information on role-ID
MULTIPOL (2008-2010)

Evidian initiated and coordinated the MULTIPOL project. MULTIPOL gives users from independently-administered security domains the possibility to access IT resources in one domain from another domain, with sufficient and appropriate access rights. This interoperability between domains takes effect at runtime, when authorisation decisions are taken, and also in out-of-band mode, in order to compare the meaning and objectives of the security policy in each domain. Evidian delivered a comprehensive authorization chain, including a policy management module. MULTIPOL received the ITEA 2 gold achievement award in 2011 for its excellent results.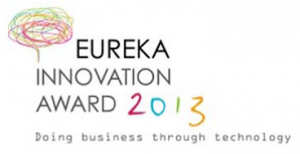 MULTIPOL was nominated for the EUREKA 2013 innovation prize. EUREKA recognises exceptional technological achievement in an R&D organisation, as an essential component of an innovative project, chosen on the basis of commercial results and social impact. Get more information on MULTIPOL
SODA (2006-2008)
The SODA project developed a comprehensive ecosystem to manage inter-operations and high-level communications between the components of a service-oriented architecture (SOA). This simplifies the development of systems using embedded web services in low-cost devices. Evidian developed an XACML authorisation server to control access to SODA service-oriented infrastructure and a global monitoring application. SODA received the ITEA bronze achievement award in 2009. Get more information on SODA
ENERGy (2005-2008)
ENERGy provided management tools suitable for complex and heterogeneous networks, and developed the automation needed to help administrators reconfigure the system. ENERGy improves the quality of end-users experience, keeping the network and any associated services in line with commercial policies. Evidian developed the web monitoring infrastructure. Get more information on ENERGy
Athos (2000-2001)
This project delivered a software platform for creating, managing and implementing advanced online telecommunications services. Evidian provided the project with a complete management of the quality of service, based on the OpenMaster offer. Get more information on Athos
Pepita (1999-2001)

Evidian initiated and coordinated the Pepita project. Pepita delivered a software platform for integrating secure online added-value services for e-commerce, with the help of smartcards. Evidian developed the PortalXpert module for managing web access, and the open source JOnAS J2EE server through the ObjectWeb consortium.   Pepita received the ITEA gold achievement award in 2002 for its excellent results. Get more information on Pepita

ITEA 3, the successor to the ITEA 2 programme, is a pan-European strategic programme for advanced R&D in the field of Software-intensive Systems and Services (SiSS). ITEA, a EUREKA cluster, stimulates and supports projects that give European industry a leading edge in the field of SiSS. Projects approved by ITEA are financed by the French Directorate General for Competitiveness, Industry and Services (DGCIS). Get more information on ITEA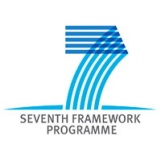 FP7 stands for the 7th framework program for research and technological development. It is the main EU instrument for funding research in Europe and covers the 2007-2013 period. FP7 is also designed to meet the needs of employment, competitiveness and quality of life in Europe. Get more information on the FP7 program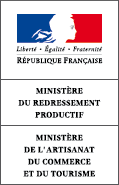 The Directorate General for Competitiveness, Industry and Services (DGCIS) is under the authority of the French Minister for Industrial Renewal and Minister for Craft industries, Trade and Tourism. It aims to develop competitiveness and the growth of industrial and service sector companies. It stimulates innovation and R&D as part of the Europe 2020 strategy. It encourages cooperation between companies, particularly SMEs, and public research, particularly through the national policy on competitive clusters and the European EUREKA initiative. Get more information on the DGCIS