Innovation at the heart of our solutions
Our research laboratories across several sites in France design and develop modern products and the solutions of the future for cloud-based business-oriented access governance. With a long history of innovation since its creation, Evidian plays an active part in international collaborative R&D projects, both as an initiator and coordinator for these projects.
Fourty European partners form an innovative force with Evidian to create future products to offer our customers. Feel free to contact us if your organisation wishes to contribute to breaking new ground in identity and access management technologies, architectures, environments or in adjacent domains.
The Eco Edge to Cloud Continuum project will deliver an end-to-end standardized integration layer interconnecting with cloud providers, and including Cybersecurity, Hardware, Orchestration, Decarbonization, and Platform functions that create this interoperable continuum from the Edge to the Cloud. This Important Project of Common European Interest (IPCEI) approved by the European Commission will provide the core technology referential which will be embarked in Edge to Cloud solutions.
E2CC will deliver solutions to process and store data continuously from IoT to cloud. This paradigm shift from cloud-centric approaches to a continuum will foster competitiveness of European industries and enterprises with more efficient data valuation, new innovative use cases, more trustworthiness, privacy and sustainability.
The project outcome is an end-to-end platform composed of:
a set of APIs to easily integrate Cloud and Edge infrastructure products;
cybersecurity services and IA/MLops services;
an orchestration layer for Edge/Cloud applications on top of the core infrastructure and services.

In E2CC, Evidian will deliver in SaaS mode the three complementary and mandatory aspects of Governance + Access + Analytics, covering multi-cloud and hybrid deployments with both cloud and edge target applications. These will be augmented by Prescriptive IAM features, our answer to the tough challenges faced by security officers and IAM administrators. We intend to arm them with tools that not only predict problematic situations, but also anticipate risks and propose solutions to avoid that problems occur.
CP4SC (2023-2025) - IAM as a Service as a cornerstone of smart city platforms
The Cloud Platform for Smart City allows a territory to benefit from the combination of all the data generated by a large ecosystem of services, applications and smart connected devices. It manages and publishes data in all operational areas of the community. Single and secure access point, including monitoring dashboards for all data-based services, it is a real accelerator for decompartmentalization and innovation. CP4SC is partially financed by the French Government as part of France Relance 2030 plan.
Three use cases geared towards achieving carbon neutrality by 2050 will be tested, to demonstrate the ease of integration and interoperability of systems with the platform:
Energy management, to provide citizens with a tool to foster behavioral changes, by optimizing their consumption of resources, taking their environment into account;
Mobility management, to enable cities to significantly reduce greenhouse gas emissions, by offering simulations of transport habits and suggesting alternatives to citizens;
Environmental management and earth observation, to identify actions conducive to the optimization and preservation of natural resources, and to measure the impact of decisions to improve the environment for the benefit of the health of citizens.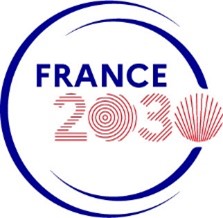 In the CP4SC project, Evidian provides access governance, in the form of Software-as-a-Service dedicated to identity federation, multi-protocol. Access control will be augmented by artificial intelligence mechanisms to detect abnormal situations.
OTPaaS (2022-2024) – Tackling opportunities and challenges of self-sovereign Identities for IAM, applied to Gaia-X
As a major R&D project in the French government's cloud strategy and a key action in the Solution Industry of the Future sector contract, OT Platform as a Service brings together 14 partners, technology providers and users: SMEs/ETIs, large groups and research organizations. It is financed within the framework of a call for projects from Bpifrance on the "Development and reinforcement of the French and European cloud sector". The objective is to develop a complete sovereign offer for massive digitization, mastering the data continuum from the shop-floor to the cloud, and compatible with Gaia-X.
In OTPaaS, Evidian is the coordinator of the work package dedicated to the compatibility with Gaia-X. Gaia-X strives for innovation through digital sovereignty. The goal is to set up an ecosystem, whereby data is shared and made available in a trustworthy environment.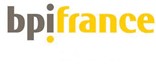 The trust model fostered by Gaia-X leverages the emerging approach of Self-Sovereign Identity: control on credentials is given back to individuals. This innovative technology of Self-Sovereign Identity and Verifiable Credentials will be supported by Evidian.