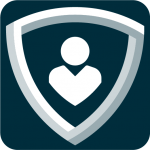 DirX Identity
DirX Identity provides a comprehensive, process-driven, customizable, cloud-enabled, scalable, and highly available identity management solution for businesses and organizations. It provides overarching, risk-based identity and access governance functionality seamlessly integrated with automated provisioning. Functionality includes lifecycle management for users and roles, cross-platform and rule-based real-time provisioning, web-based self-service functions for users, delegated administration, request workflows, access certification, password management, metadirectory as well as auditing and reporting functionality.
Learn more
Identity Management and Governance
The way enterprises and organizations approach Identity Management has changed substantially in the past years. Traditionally, IT departments have deployed Identity Management to increase efficiency and reduce costs. Today, centralized Identity Management is a core element of an enterprise's security and risk management strategy. Managing and securing business processes require the consistent administration of users, roles and entitlements across applications and in business partner networks. Moreover, it is acknowledged that the management, review and audit of identities (Access Governance) are mandatory parts of corporate governance.
DirX Identity gives the right people the right access to the right resources at the right time for the right reason and thus leads to improved productivity, cost control and information security. It also supports conformance with legislation and internal policies (compliance).
The benefits of DirX Identity
DirX Identity delivers unique flexibility for cost-effective automated administration of users and entitlements via its combination of role and rule based management.
DirX Identity's integrated role lifecycle management avoids additional integration costs and speeds up deployments.
DirX Identity helps reduce complexity and managing risks through its sophisticated role management capabilities (RBAC, role hierarchies, context-based role assignments and SoD controls)
DirX Identity supports the ongoing management processes for risk management and compliance initiatives.
DirX Identity supports quick and easy adaption of Identity Management processes to customer requirements.
DirX Identity's workflow web services (RESTful web services) provide for seamless integration with IT Service Management (ITSM).
DirX Identity's comprehensive integration with SAP systems allows managing ERP and IT systems centrally and consistently.
DirX Identity's rich set of connectors and interfaces provide for managing heterogeneous environments and allow for integration in horizontal (incl. cloud solutions like Office365 or Salesforce) and vertical solutions (PLM, healthcare, physical access, smartcards, unified communications, etc.).
DirX Identity has excellent data management capabilities to cleanse, consolidate and keep identities up-to-date.
DirX Identity is cloud-ready to deliver identity management from and to the cloud. A wide range of services focus on SPML / SOAP as well as RESTful API support for seamless integration
As well, with its high-availability and scalability options, DirX Identity delivers continuous and resilient services for business critical deployments.
Downloads
 Training courses