Atos CardOS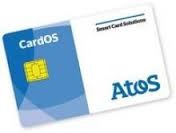 Through our leading CardOS® solutions, Atos provides you with smart cards that guarantee identity and control access and make you more efficient in your business and your interactions with customers and citizens. CardOS from Atos is a multifunctional native smart card operating system, which is extendable by customized packages to amend or adjust the operating system functionality.
Used across all markets CardOS offers a multitude of applications like eID, ePassports, citizen cards, health insurance and health professional cards, employee badges, driver licenses, signature cards, as well as loyalty cards.
Atos CardOS API middleware is available separately and provides seamless integration to standard applications on Windows, Linux and Mac OS X.