Gartner Identity & Access Management Summit - 5-6 March 2018 - The Royal Lancaster Hotel, London, UK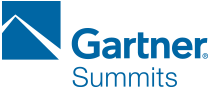 Atos - with its Evidian IAM Suite - is a sponsor at the Gartner Identity & Access Management Summit on 5-6 March 2018, taking place at The Royal Lancaster Hotel, London.
The Gartner IAM Summit is a must attend event for all security and risk management professionals responsible for IAM.
In just two days, you'll learn how to tackle complex issues and generate new ideas to reimagine significant elements of your IAM approach for digital age success. Hear the latest tactics and best practices across IAM fundamentals, and take a look ahead at analytics-driven automation and advances in consumer engagement platforms, so you can craft and implement an IAM vision and strategy for the digital age. Attend this event to drive your IAM  program forward from being foundational to being transformative. You will also discover how Evidian enables companies to empower their identity and access management agility, enhance security and complies with regulations. Evidian IAM suite accelerates the Digital Transformation.
This event will be a great opportunity to meet our experts on our booth, share our experience, watch a demonstration and let you discover :
Find out how it can help you improve your IAM program, enabling to improve agility, enhance security and comply with regulations while accelerating the Digital Journey.
If you haven't purchased your pass, it is still time! As a silver sponsor, we are pleased to offer you a special €325 discount off the standard rate of your full conference pass*. Register today and use discount code GSIAM27.
http://www.gartner.com/events/emea/identity-access-management?#!registration
* Discount available on new registrations only and cannot be applied retrospectively.