Evidian Analytics and Intelligence includes access events and usage data in its scope, giving as new dimension to IAM audit events analysis and monitoring. Evidian A&I places data at the heart of business processes, ready to be investigated by the Security Officer. Key Risk Indicators monitoring enables faster and efficient decision making.
Key Risk Indicators (KRI)
The product allows you to monitor activities considered to be at risk (e.g. password changes, failed authentications). A set of risk-oriented dashboards and ad-hoc views strengthen the existing range of analysis tools. Administrators can focus on user authentications, user authentications risks, users with SoD violations, etc. ; and highlight the usage trends of your IAM system.
This vision over time of the KRIs of your business allows you to have a picture of the evolution of your entire IAM system over time and detect atypical behaviorals patterns (e.g. repeated requests for exceptional rights for a user) amonfg your users and take preventive measures.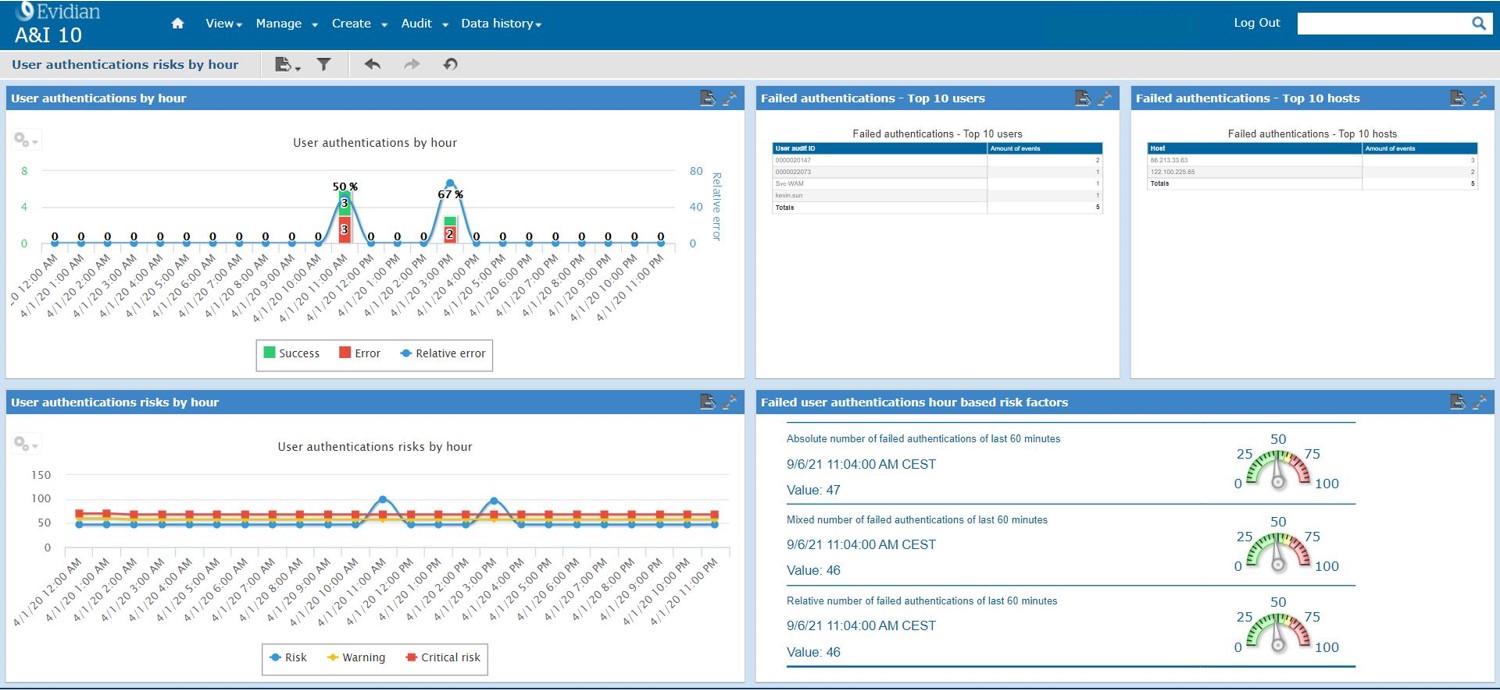 Alerting capabilities with Nagios®
Evidian Identity Analytics and Intelligence includes deep integration capabilities with Nagios®, free and open source application, to offer extensive alerting services for applications and services. Added to Evidian IAM Suite, this products integration enables organizations to quickly detect and respond to suspicious events and network threats.
Audit analysis
The audit event analysis function provides a business-oriented view of the audit events generated by your Identity and Access Management system, to find the root cause of an anomaly. The ability to filter according to the start and end dates of an event, its category, type, or other criteria is enhanced by the ability to filter also all the correlated audit events, and/or to obtain detailed information about the concerned users or objects of the policy.