Who are the leading Identity and Access Management vendors?
European analyst company KuppingerCole has positioned Evidian IGA as a Market leader in the Leadership Compass report 2022, focused on Identity Governance &  Administration - IGA.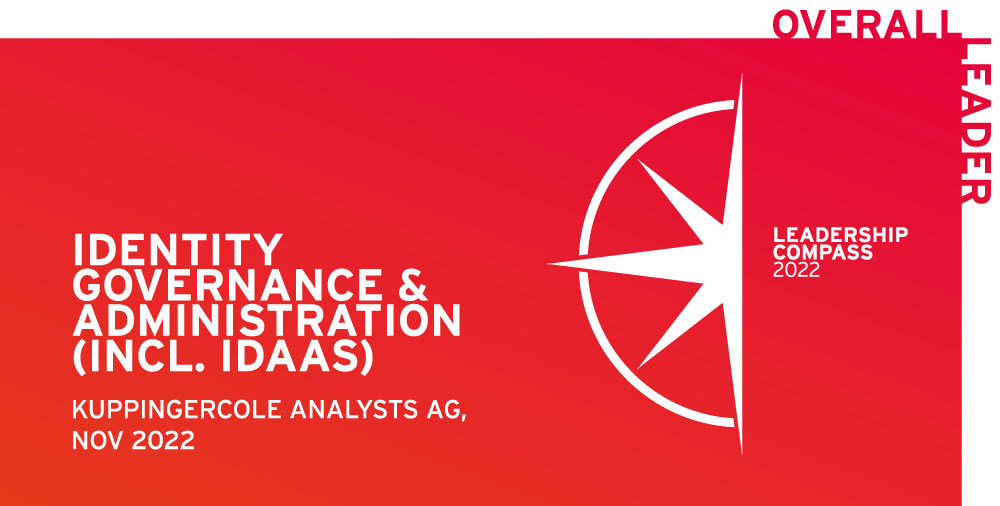 "The Identity Governance and Administration (IGA) market is continuing to evolve through more integrated Identity Lifecycle Management and Access Governance solutions that are now increasingly aided by intelligent features. This Leadership Compass will give an overview and insights into the IGA market, providing you a compass to help you find the products that can meet the criteria necessary for successful IGA deployments."
Regarding Evidian IGA, KuppingerCole states: "Evidian supports deployment of all major models. The solution is delivered as a SaaS, Container (Docker), container orchestration system, managed service or as a software deployed to the server. The solution can also be installed on a virtual machine."
Please fill in the form on the right to access the report.
For a demonstration or other information concerning our Evidian offer, feel free to contact us.
A member of our team will be in touch with you shortly